Quite rare to see these being sold nowadays & this looks pretty nice & at a great price.
Generally they still go for upwards of £500!!!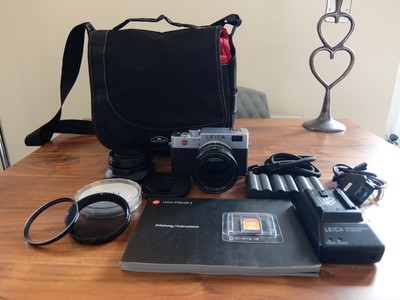 Find many great new & used options and get the best deals for LEICA DIGILUX 2 Digital Camera With Accessories at the best online prices at eBay! Free delivery for many products!
They look Great, they are a joy to use & JPEGs SOOC are generally lovely, especially B&W's.
The Vario Summicron lens is still very highly regarded & many say its the best digital zoom lens they ever made!
Anyone fancy a classic?